link to the broadcast here: http://youtu.be/BPSGZQ42aP4
The hashtag for this event is #bccagora (Twitter)
Saturday, May 10th from 9:00 am to noon –
Berkeley City College, room 431 / 2050 Center Street, Berkeley, CA 94704
There have been numerous conversations in the last few decades about the neoliberalization of higher education and how colleges and university are increasingly being conceived as needing to adhere to the parameters of private sector business and market values. Even if the actions, paradigms and goals of educational leaders and institutions are not directed specifically towards the privatization of this area of public services; nevertheless, they manage educational institutions as if they were, or should be, run according to the models of private businesses. An example of this is the ever-increasing emphasis on productivity, budget constraints and the massification of education. In the case of this last development, illustrated by last year's obsession with MOOCs, it is interesting to note that most of the conversations about MOOCs did not focus on the idea of open education but rather on using them in ways that could serve the greatest amount of students with the fewest resources. Furthermore, more and more corporations are directly or indirectly influencing curriculum, for example, through research and materials produced by textbook giants. Another example of this corporate influence can be found in the use of consultants to outsource critical operations of the educational institutions such as technology and assessment. At the same time, perhaps because of the focus on economic productivity, another phenomenon that has become predominant in the last two decades is the precarization of instruction in the form of adjunctivism. In this short conference/conversation we will discuss these issues and debate the possibilities and consequences of conceiving higher educational institutions that conform to the parameters of the private business model.
If you need a special accommodation to fully participate in this program/event, please contact the DSPS office. Please allow sufficient time to arrange the accommodation.
Conference Schedule (3 panels)
8:45-9:10 Reception, coffee, etc.
9:10-10  / Panel 1: Speaker: Audrey Watters "Robots and Education Labor"
10:10-11 / Panel 2 following Audrey's presentation a discussion about outsourcing education and higher education culture
Miguel A . Altieri  UC Berkeley
Rich Copenhagen former President of the Student Senate for California Community Colleges
Matthew M. Goldstein, Laney College and President of the Peralta Federation of Teachers
Abel J. Guillén, President of The Peralta Community College District Governing Board
José M. Ortiz, Chancellor of the Peralta Community College District
Cleavon Smith, Berkeley City College and President of the Faculty Senate
Karolyn van Putten, Laney College and District Academic Senate president
11:10-noon / Panel 3 discussion about adjunctivism.
Participants
they are all listed in alphabetical order
Speaker
Audrey Watters is a writer who's worked in the education field for the past 15 years: as a graduate student, college instructor, and program manager for an ed-tech non-profit. Although two chapters into her Comparative Literature dissertation, Audrey decided to abandon academia, and she now happily fulfills the one job recommended by a junior high aptitude test: freelance writer. Her work has appeared in The Atlantic, Edutopia, MindShift, Fast Company, Inside Higher Ed, The School Library Journal, O'Reilly Radar, ReadWriteWeb, Campus Technology, and The Huffington Post, in addition to her own blog Hack Education. She is the editor and lead writer for Educating Modern Learners, and she is also currently working on a book called Teaching Machines, due out in 2014.
Panel members
Miguel A . Altieri received a B.S. in Agronomy from the University of Chile and a Ph.D in Entomology from the University of Florida. He has been a Professor of Agroecology at UC Berkeley since 1981 in the Department of Environmental Science, Policy and Management (www.agroeco.org and www.cnr.berkeley.edu). Dr. Altieri served as a Scientific Advisor to the Latin American Consortium on Agroecology and Development (CLADES) Chile an NGO network promoting agroecology as a strategy for small farm sustainable development in the region. He also served for 4 years as the General Coordinator for the United Nations Development Programme's Sustainable Agriculture Networking and Extension Programme. Currently he is advisor to the FAO-GIAHS program ( Globally Ingenious Agricultural Heritage Systems- www.giahs.org). He is the author of more than 230 publications, and numerous books.
Brianne Bolin has worked as an adjunct faculty member in Columbia College Chicago's English department since 2005. Her pedagogical and personal interests include urban ethnography, activism, oral histories, digital media, oral expression, and creating learning collectives. She has been an activist and organizer for two years and currently serves in P-fac, Columbia's Part-Time Faculty Union, as a union steward and co-founder of the In Citations Committee. She is also active in CACHE (The Coalition Against Corporate Higher Education), Respect Academic Freedom: Palestine is No Exception, and the MLA Subconference. She will soon be joining the post-ac forces and hopes to secure a position within a union or a non-profit organization. Connect with her on Twitter (@whowewilltobe).
Rich Copenhagen is a student at the Peralta Community College District in the Oakland-Berkeley area. He just finished a year-and-a-half of service as the Student Senate for California Community Colleges President. During his term in office, the organization moved on a number of profound policy changes, not the least of which were CalWORKs student enrollment priority and stable funding for sustainable, effective student representation at the state level. He also served as Student Senate for California Community Colleges from July 2011 to June 2012 (Region III) and Student Trustee for the Peralta Community College District from June 2011 to May 2012. Ever trekking forward, Rich is transferring to Cal State East Bay in the fall of this year.
Ana M. Fores Tamayo is ABD in Comparative Literature from New York University. She never completed her Ph.D. because motherhood got in the way—tenure and parenting do not mix. Thus she switched fields and worked in academic publishing for over 20 years in English, Language Arts, Reading, and later, Spanish language translations, both in the school and college divisions of various publishers. She missed academia, however, and eventually decided to return, only to be shocked to find the Ivory Tower inhospitable to most educators. It did not take her long to take up the cause for contingent faculty. She began a petition for Adjunct Justice (http://petitions.moveon.org/sign/better-pay-for-adjuncts), now closing in on 8000 signatures, which grew into a Facebook forum for adjuncts to connect and organize. In her role as "Adjunct Justice," Fores Tamayo is always trying to raise awareness for adjunct and contingent faculty and is dedicated to advancing their professional equity because, as she always says, "we are all in this together." She presented a paper on such issues at the "Democracy and Education Convention" held in Madison, Wisconsin in August 2013, and she has written various articles concerning the adjunct's plight, including a Letter to the Pope, which has been published in various places across the Internet.
Joseph Fruscione has nearly fifteen years of experience as a professor (adjunct) specializing in English studies, American literature, and first-year writing. He has a PhD in English (George Washington University, 2005) and has published a book, written several articles and reviews, and presented at numerous conferences and the Library of Congress. He is currently in his last semester as an adjunct assistant professor in the University Writing Program at George Washington University. Joseph is reinventing himself as a freelance copyeditor, proofreader, and writing consultant. He's handled several editing projects in the last few months, including: a scholarly book manuscript; nonprofit organization's proposal in response to a government RFP; two Master's theses; and a part-memoir, part-leadership book project. Yet, he's still finding his way through post-ac and the private sector. He is the editor of Adjuncts Interviewing Adjuncts and worked with Jennifer Polk and others in writing about the post-ac job search, self-marketing, and (in Chris Humphrey's phrase) being "A professional _____ with a PhD." Find him on LinkedIn and Twitter (@ProfessorF74).
Matthew M. Goldstein is a tenured member of the Laney College English Department and currently serves as president of the Peralta Federation of Teachers. He earned a Ph.D. in English from The University of Texas at Austin, an M.A. in World and Comparative Literature from San Francisco State University, and a B.A. in English and History from University of California, Los Angeles. Before coming to Laney College, he worked in journalism, publishing, and e-commerce.
Abel J. Guillén is the President of The Peralta Community College District Governing Board. He is also vice president of Caldwell Flores Winters Inc., where he has advised on the issuance of $2 billion in general obligation bonds for schools and colleges throughout California. In 2000, Guillén was a policy analyst for the Gore/Lieberman campaign. He has also been a research associate for the United States Department of the Treasury's Community Development Financial Institutions Fund in Washington, D.C., and in the 1990s Guillén was in the Coro Fellows Program in Public Affairs and a Jesse M. Unruh Assembly Fellow. The first in his family to attend college, he has a Masters of Public Policy and Management from the Goldman School of Public Policy at UC Berkeley and a B.A. in Sociology, also from UC Berkeley.
Margaret Hanzimanolis has taught in colleges and universities in Vermont, Alabama, South Africa, Buenos Aires, and California.  She has been an active advocate for Part-time faculty for over twenty years, in Local unions in Vermont and California, through activism in the Modern Language Association, and as the Director of Communications and Public Relations of the California Part-time Faculty Association (CPFA).  Her scholarly work, on Portuguese shipwrecks from the sixteenth century along the coast of southern Africa, has taken her to the archives in Brazil, Portugal, Scotland, England and South Africa.  But higher education is itself in the midst of a shipwreck, of its own making, and her energies have, since the turn of this century, turned fully to the contemporary disaster all around us: the de-professionalization  and corporatization of higher education.
Jeffrey M. Keefer is a clinical education project manager working in healthcare in New York City, where he leads new learning and program initiatives that link the best available evidence for how clinical and business staff learn with social and technology systems to help facilitate, manage, and track training and development. Jeffrey has taught as an adjunct professor at New York University for 9 years, with appointments teaching graduate courses in Management Communication, Management and Systems, and Human Resource Management + Development, and at Pace University where he teaches doctoral students in the School of Nursing. Jeffrey has a Ph.D. in Educational Research (E-Research and Technology Enhanced Learning) and graduate degrees in Adult and Organizational Learning, Business Education, English and American Literature, and Religious Studies. He presents at academic conferences in areas of doctoral education and researcher development, threshold concepts, liminality in learning experiences, social media and internet studies, online community and networked learning, distance and blended learning, and actor-network theory. Jeffrey initiated and facilitates the weekly #AdjunctChat discussion that seeks to support and connect adjunct, contingent, and non-permanent faculty in higher education, and he is the founder and community lead for the Facebook Networked Learning Conference,  Actor-Network Theory, and the Threshold Concepts groups.
José M. Ortiz is the Chancellor of the Peralta Community College District since 2012. Prior to his position at Peralta, Dr. Ortiz was the Superintendent/President of Allan Hancock College. Prior to Allan Hancock College he served as an educational administrator in several institutions of higher learning including Laney College in Oakland and Solano Community College in Fairfield, California; Anne Arundel Community College in Arnold, Maryland; the University of Maryland, University College; and the University of Puerto Rico, Bayamon. Ortiz holds a doctorate degree in education policy, planning, and administration from the University of Maryland, College Park; a Master of Arts in teaching English as a Second Language from West Chester State University in Pennsylvania; and a Bachelor of Arts in English from Catholic University of Puerto Rico.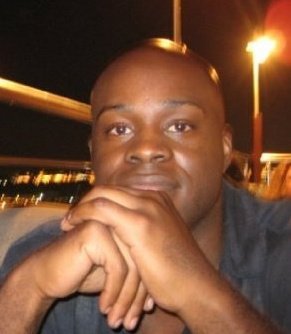 Cleavon Smith teaches composition, literature, and creative writing at Berkeley City College.  He received his BS in General Engineering and English from the U.S. Naval Academy and his MFA in Creative Writing from Mills College.  Before joining the staff at BCC in 2004, Cleavon was a National Endowment of the Humanities Summer Fellow and taught at Contra Costa College, the College of Alameda, Merritt College, and Patten University. He is also the President of the Faculty Senate at Berkeley City College. He won a PlayGround Emerging Playwright Award for his short play "You Eat What You Kill" in 2012.
Karolyn van Putten has a PhD in East-West Psychology complemented by clinical psychology graduate training and practice.  More than twenty years of experience as an educator (secondary, undergraduate, graduate levels), as a corporate trainer, and researcher. Currently she is the Peralta Community College District Academic Senate president (2009-present) and a tenured Laney College psychology professor. Laney College and Peralta Community College District academic senate representative and faculty advocate in various positions since 2002, including Senate president, department chair, college learning assessment committee member and academic integrity task force coordinator. Experience with distance education delivery as student, trainee, course designer, teacher. Twenty-five years in public radio/media, broadcasting and telecommunications in diverse roles (technical, administrative, and training).  Singer, recording artist and audio producer since 1988.
Facilitators
Fabian Banga is a Professor and the Chair of the Modern Languages Department at Berkeley City College; where he teaches Spanish composition, culture and literature. He holds a Ph.D. (2004) and M.A. (2000) in Hispanic Languages & Literature from the University of California, Berkeley. He is co-chair of the Technology Committee for the Peralta Community College District and Distance Education Coordinator since 2007. He has been a member of the Executive Committee of the Foreign Language Association of Northern California since the year 2000.  He was also a Visiting Scholar in the Berkeley Language Center at the University of California at Berkeley. He has published two books and more than 80 articles of literary and cultural criticism in magazines and newspapers in Argentina and the US.  Personal site. (@fabianbanga)
Justin Hoffman is a Professor in the Department of Multimedia Arts at Berkeley City College were he teaches courses on Interactivity, Internet Startup, Intro to Web, New Media Comm, Survey of Web and Web Development. He is an Immersive-Interactive Designer, with work experience in Istanbul, Turkey and Hollywood, California.  He has designed websites for Fortune 500 companies, consulted for the United Nations Global Compact, and the US Consulate-Istanbul. As an instructor and academic administrator, Justin helped design progressive New Media Departments at in Casper, Wyoming and Istanbul, Turkey.